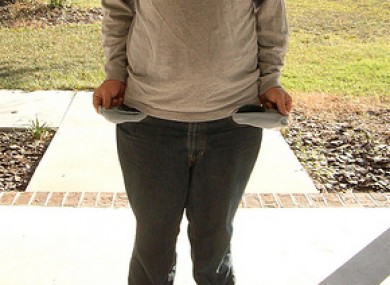 INTERNATIONAL OBSERVERS ARE still hedging their bets that Ireland will default on its debt. The business website Bloomberg.com quotes the head of European government debt at a major investment group in Holland as saying that:
The market seems to be pricing in the possibility that Ireland may have to restructure its debt. It's something that cannot be excluded.
That was Michiel De Bruin at F&C Netherlands. Bloomberg says that the cost of insuring Irish debt against non-payment for the next five years has soared to a record 628 basis points in the last six months. According to credit information specialists CMA in London, "that implies a more than 40 per cent chance that the nation won't repay investors on time".